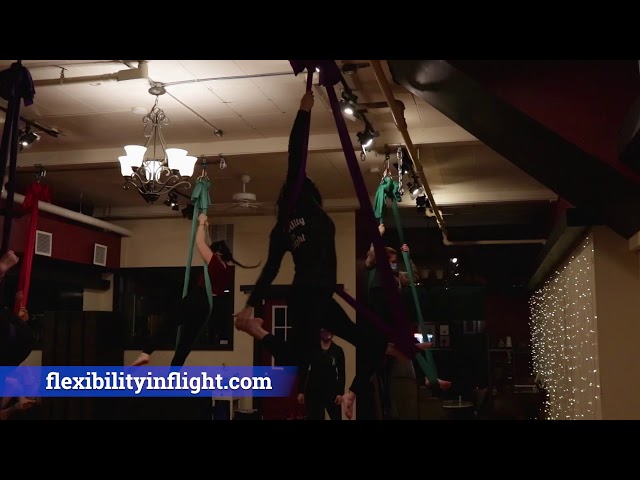 FLEXIBILITY IN FLIGHT
Orange County's Premier Aerial and Pole Studio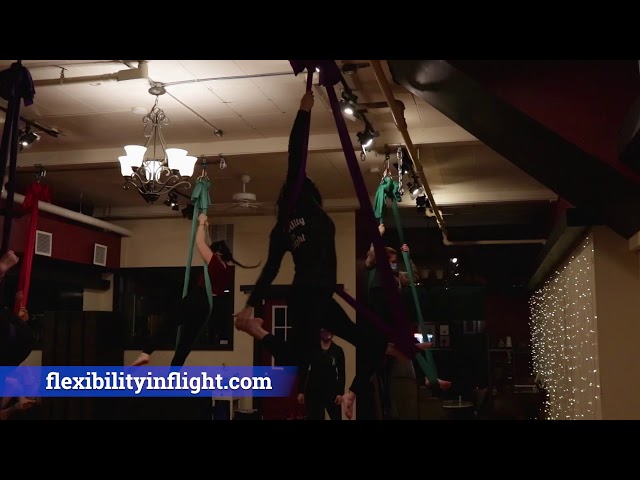 FLEXIBILITY IN FLIGHT
Orange County's Premier Aerial and Pole Studio
5 Classes for $76 New Student Introduction Special

Join our family and become a part of our aerial & pole community.
About
Nestled in the heart of Orange County, NY, Flexibility in Flight stands as the premier pole and aerial studio, where fitness meets artistry. The studio offers a welcoming space for enthusiasts of all levels, from beginners to seasoned aerialists.
Flexibility in Flight takes pride in its diverse range of classes, including pole dance, aerial silks, lyra and bellydance, providing a comprehensive approach to aerial fitness.
Expert instructors guide students through dynamic routines, fostering strength, flexibility, and self-expression in a supportive and empowering environment.  Whether one seeks a unique workout experience or dreams of mastering gravity-defying moves, Flexibility in Flight sets the stage for a journey into the captivating world of pole and aerial arts in Orange County.
Flexibility in Flight focus on small group instruction.  Terra, the studio owner, holds a Masters Degree in Education and believes that all students learn best with more individualized attention. Accordingly, we work with each individual's needs and try to accommodate all learning styles.  Furthermore, all of our classes are capped at smaller sizes, so each student feels included and has a successful learning experience in each class. 
The studio offers Aerial Teacher Training programs and continuing education for National Yoga Alliance Credits. Try one of our teacher training programs. Improve your practice and become an aerial instructor.
Contact Us
Join our flight family!
    55 Main Street Chester, NY 10918